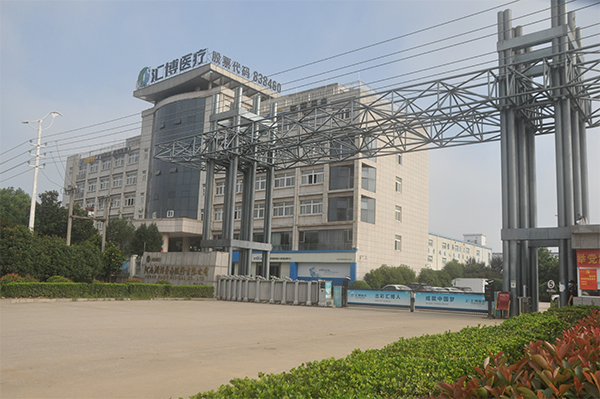 Henan Huibo Medical Co., Ltd. (Stock Code: 838460) was established in 2004 with a registered capital of 98 million yuan. In the past 20 years, Huibo medical has been adhering to the core values of "struggle, trust, dedication and gratitude", rooted in the health care industry, focusing on the three major fields of health care equipment, health care products and health care services. With the R & D concept of "care, care and concern", and the market concept of "close to market demand, close to patient demand and close to rehabilitation demand", Huibo Medical Co., Ltd. has focused on nerve rehabilitation and geriatric health care It provides effective and quality health care products and services in 8 diagnosis and treatment fields: rehabilitation, postpartum rehabilitation, sports rehabilitation, children rehabilitation, organ rehabilitation, muscle bone rehabilitation and sleep rehabilitation. Now it has a number of high-tech, high-tech standards and high-quality product systems such as intelligent health care equipment and special medical care products, covering 32 provinces, cities and autonomous regions in China, and exporting to more than 80 regions such as Germany, South Korea, the United States, India, Russia, etc., and has become the benchmark and model in the field of domestic health care products.
Huibo medical adheres to the development concept of scientific research based on innovation, and invests 10% of its revenue into scientific research every year. It has successively established five provincial R & D platforms, including "Research on wound repair and scar prevention materials in Henan Province", "Henan Province postdoctoral research and development base" and "Henan Province recognized enterprise and technology institution"; it has also jointly established with Changchun Institute of Applied Chemistry, Chinese Academy of Sciences At the same time, Huibo medical has established R & D institutions in Brussels, Belgium, Beijing, Zhengzhou and Nanyang, China.
In recent years, the company has undertaken a number of provincial and ministerial level scientific research projects, and has won 2 provincial science and technology progress awards, 17 provincial scientific and technological achievements, 1 provincial Invention Award and 5 municipal science and technology progress awards. With its strong technological innovation ability, it is recognized as "high-tech enterprise" and "enterprise technology institution of Henan Province". At present, the company has passed ISO13485, EU CE certification, and successfully passed the intellectual property management system certification in March 2018.
In order to create the health care industry ecology, Huibo Medical Co., Ltd. was established in Belgium Sino Belgium Industrial Park. Hildick focuses on human health, focuses on intelligent health care industry, advocates the global concept of "global technology sharing, global resource sharing, and whole chain industry co construction". Relying on the European technology and operation management service mode, and relying on the data support of huikangyang health cloud and Internet hospital, it has built an intelligent health care system with intelligent health care equipment, health care supplies and data operation services It aims to provide digital, visual and intelligent health care solutions for all human beings.
With the in-depth layout and implementation of Huibo medical intelligent health care industry, the company participated in the formulation of upper limb rehabilitation robot product standards, undertook the "12th Five Year Plan" science and technology support plan, torch plan, natural science fund and other major domestic projects, and obtained one of "85 scientific and technological achievements of medical devices" and technological innovation fund for scientific and technological small and medium-sized enterprises. After nearly 20 years of development, Huibo medical has grown into a group enterprise with 3 health care equipment, 3 health care products and 3 health care management service platforms. It has 1019 employees, with an average age of 31 years. More than half of them have bachelor's degree or above (including 5 doctoral students and 117 graduate students). It is a young, energetic and knowledgeable team.
In the future, Huibo medical will take the market demand as the guidance, take the patient return to health as the goal, rely on the product innovation and research and development, continue to cultivate the health care industry, and make due contributions to the construction of healthy China and human health services!